The CIMC Movement: Creating Positive Change for Native Communities

---

In collaboration with our partners, CIMC will work to achieve the key objectives to Educate, Motivate and Activate Native Americans in California to respond to decennial 2020 Census. Each partner has an established statewide Native American network, extensive community-member databases, ongoing presence at Native community events and meetings, and the capacity to effectively promote the message of digitalized Census questionnaire completion.
CENSUS DAY: APRIL 1, 2020
Shape our future, START HERE
#NativePeopleCount | #Census2020
---
Be Counted in the 2020 Census (video)
Census 101: What You Need to Know (pdf)
How the 2020 Census will invite everyone to respond (pdf)
2020 Census at a Glance (pdf)
2020 Census and Confidentiality (pdf)
Counting Young Children in the Census (pdf)
The 2020 Census is accessible for eveyone. (pdf)
2020 Census Informational Questionnaire (pdf)
Indian Country Counts - Our People. Our Nations. Our Future. - NCAI 2020 Census Toolkit (June 2019) (pdf)
Why it is important to have and accurate Count of California's Population? (pdf)
Why is Important for Tribal Community Members to Respond to the 2020 Census? (pdf)
CA Census | Be Counted, California!
U.S. Census Bureau/Tribal Affairs
Census Policy Advocacy Network (CPAN)
CIMC Census Information Center
Video: CIMC Executive Director - CA Census 2020 Call to Action Press Briefing (April 2019)
News Articles:
MTV News: How Young Native Americans are Using the Census to Make their Communities Heard (July 15, 2019)
Census.gov: Tribes form Complete Count Committees to Promote Census Particiation (June 25, 2019)

Desert Sun: Torres Martinez Tribe prepares for census count in 2020 (June 14, 2019)
The Washington Post: Census, tribal leaders push for American Indian Participation in 2020 Census (June 14, 2019)
Indian Country Today: Census is less than a year away: A better count is essential for Indian Country (April 9, 2019)
---
For more information about CIMC events,
visit CIMC Upcoming Events Calendar.
---
---
Join our Mailing List:

CIMC Condor Connection Newsletter Archive
Download: Newsletters (pdf)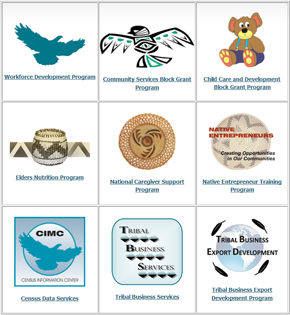 National Caregiver Support Program
Community Services Block Grant Program
Child Care and Development Block Grant Program
Tribal Business Export Development Program