The CIMC Movement: Creating Positive Change for Native Communities
(specific tribes)

(specific tribes)

Other Programs and Projects...
June 4, 2022 - 10:00 am: CIMC Sacramento Geographic Service Area Meeting - North Fork Rancheria Community Center, 56901 Kunugib Way, North Fork, California
June 7-9, 2022: CIMC Elder Caregiver Health and Wellness Conference - Hard Rock Hotel & Casino Sacramento at Fire Mountain, 3317 Forty Mile Road, Wheatland, California
June 18, 2022 - 10:00 am: CIMC San Jacinto Geographic Service Area Meeting - Morongo Casino Resort & Spa, 49500 Seminole Drive, Cabazon, California
June 25, 2022 - 10:00 am: CIMC Eastern Sierra Geographic Service Area - Toiyabe Indian Health Project, Inc, 250 See Vee Lane, Bishop, California
July 14, 2022 - 6:00 am: CIMC Chicago Geographic Service Area - Trickster Cultural Center, 190 South Roselle Road, Schaumburg, Illinois
August 6, 2022 - 10:00 am: CIMC Redding Geographic Service Area - Elk Valley Rancheria Administration Building, 2332 Howland Hill Road, Crescent City, California
For more information about CIMC events, visit CIMC Upcoming Events Calendar.
CIMC Central Administrative Office - 738 North Market Boulevard, Sacramento, California 95834
(916) 920-0285 | (800) 640-2462 | TTY: (800) 748-5259 | FAX: (916) 641-6338 | Email
California Indian Manpower Consortium, Inc. (CIMC) is funded in part by the U.S. Department of Labor.
CIMC is an Equal Opportunity Employer/Program. Auxiliary aids and services are available upon request to individuals with disabilities.
---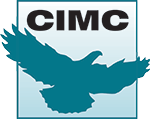 CIMC's Vision
As first Americans, we walk in the present with our eyes on the future and the past in our hearts.
We advocate pride in our cultural integrity. We honor the spirit that ensures continuity of the sacred circle.
Our team of caring professionals:
- Empowers Native Americans to achieve excellence
- Revitalizes our communities
- Embraces the challenges of the 21st century
---
CIMC Elders Program provided Caregiver Training
CIMC convened the 43rd Annual Membership Meeting
CIMC received High Honors at National Native American Employment and Training event
CIMC Participants and Employer honored at National Native American Employment and Training event
Native Youth completed CIMC 7th Generation Coders Boot Camp
CIMC awarded Califonia COVID-19 Community Health Project Grant
CIMC awarded Together Toward Health Grant
Illinois Governor appointed CIMC Staff Member to State Native Advisory Council
CIMC hosted 42nd Annual Membership Meeting (Photo Gallery)
CIMC Executive Director received Honorary Doctorate Degree
CIMC co-hosted Tribal Census Town Hall
CIMC represented at California Workforce Association Annual Conference
CIMC Youth Council participated in Census 2020 Virtual Youth Gathering
CIMC Elders Program provided Van to San Pasqual Elders Organization
Join our Mailing List:

CIMC Condor Connection Newsletter Archive
Download: Newsletters (pdf)